Team building has always been a necessary part of creating a positive working environment. From encouraging staff to work well together to learning and understanding each other's strengths and weaknesses in order to ensure everyone is well supported in the workplace, there are many benefits. Team building can be used to promote communication, improve time management and strengthen bonds between individuals as they compete against each other or collaborate to beat opposing teams.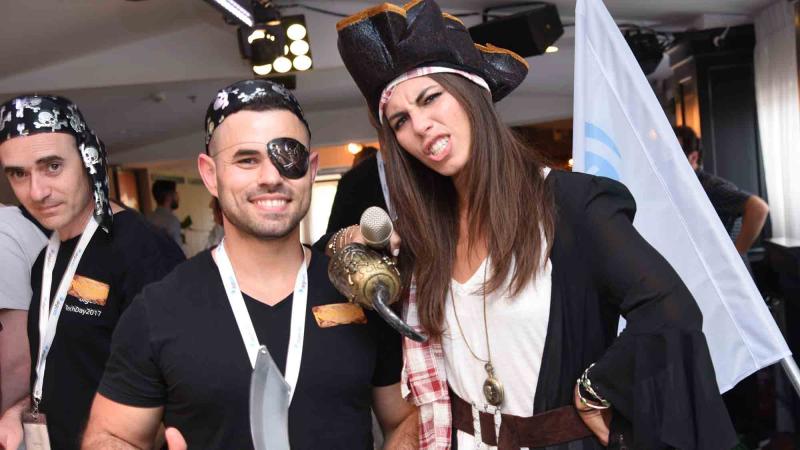 Why Team Building?

Team building encourages participation between employees and can help new starters break down the barriers, providing a more relaxed environment to socialise and bond.
However, when you are trying to encourage a reluctant member of the team to take part in a team building experience, you'll often find that they are focused on the negative aspects, such as taking the time out of a busy day or an unwillingness to be involved in social activities.
As team building is an excellent method of building better communication within your team, it's a good idea to talk to your staff before arranging a team building occasion. Ask about a preferred date or time to hold the event and discuss if time needs to be put aside for people to catch up on work first.
Alternatively, if the date and time are fixed due to external influences, try to get your team involved in other ways. For instance, you could send event ideas or inspiration for team building opportunities round and get teams to vote on what they would most like to take part in.
Good communication starts between management and their staff. Once this has been established, you will have more support to organise a team building event with everyone on-board.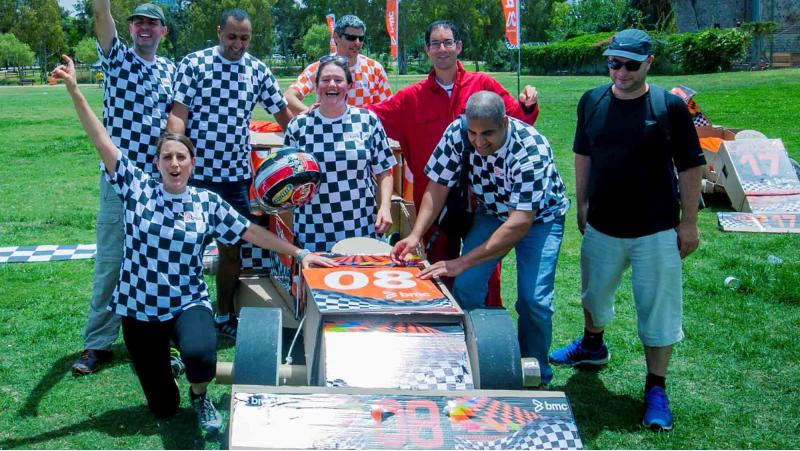 Make Team Building Exciting
Rather than falling back on traditional team building activities, your event should promote excitement. Ideally, it should be something new or different - as well as offering that all-important competitive spirit!
Modern-day team building makes this possible. With opportunities to build and race vehicles including an F1 racing car and a regatta boat, to teach your entire team to play orchestral music together or even to beat the timer and escape from a range of tricky situations, the team building of today is limitless.
Team building should be exciting! When you mention team building to your staff, you should get a resounding cheer and a chatter of interest and anticipation. If you find yourself getting a chorus of groans or sighs, you may need to overhaul your approach to team building and, where possible, get the entire workforce involved. This way, everyone feels like their opinion matters, even if it is just a quick and simple vote for an activity.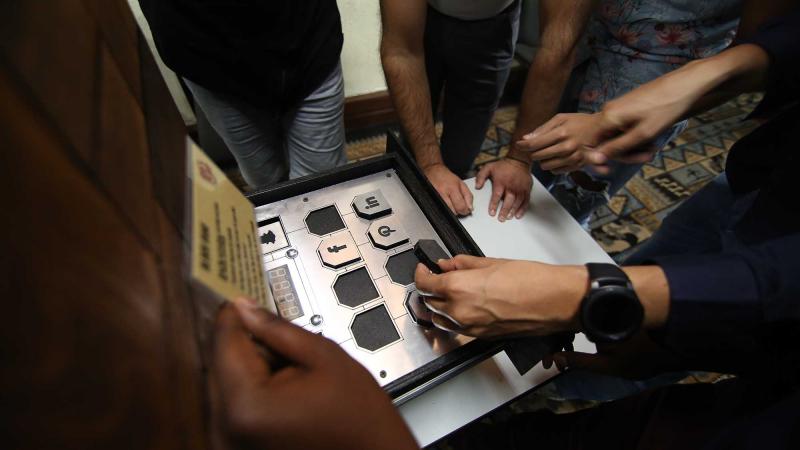 Technology in Team Building
Today's team building provides opportunities for technological team building activities that incorporate exciting gadgets and gizmos, taking team building from purely physical or mental challenges to incorporating an entirely digital approach.
Our collaborative team event, Red Alert, is an excellent example of gamifying your team building experience with technology. Each team receives a crate containing six challenging, technological puzzles that teams must solve in order to stop a destructive computer virus purging the system. As each crate in the room must be solved to complete the task, teams must then turn to each other and collaborate to quarantine the virus.
The game encourages the development of skills including strategic thinking, time management and innovation, however, staff will quickly forget about the skills they are there to build once they immerse themselves in the fun of these technology puzzles.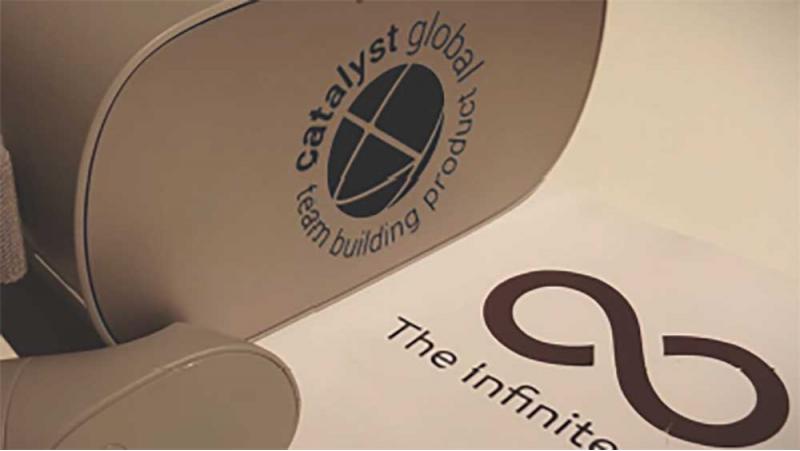 The Next Step in Team Building
We invite you to try the future of team building - virtual reality.
Virtual reality team building provides the opportunity for employees to step into a new world, a digital world, where the rules of the real world no longer apply. Virtual reality games have been developed that allow you to fly, to paint in 3D, to stand on top of the world or even transport you to the future - the potential really is unlimited.
Virtual reality is the next development in team building and your staff will undoubtedly be thrilled to give our more unusual team building events a try.
The Infinite Loop – Virtual Reality Team Building
The Infinite Loop is our brand new virtual reality team building event and is a fantastic way to encourage both personal and team skills across several areas including networking, collaboration, conflict management, strategic thinking, engagement and time management.
Staff are split into teams of white-hat hackers who have been tasked with a super-secret mission that involves jumping between the real world and the virtual world in order to rescue a man who has found himself trapped in VR.
Teams are supplied with a single VR headset that one team member at a time can use to 'visit' the virtual world. Here, they need to describe their surroundings for other team members to try their best to solve the real-world puzzles, unlock the series of doors and release the trapped player from his virtual prison.
Teams must compete against each other and will be able to view their progress in comparison to competing teams on the main screen.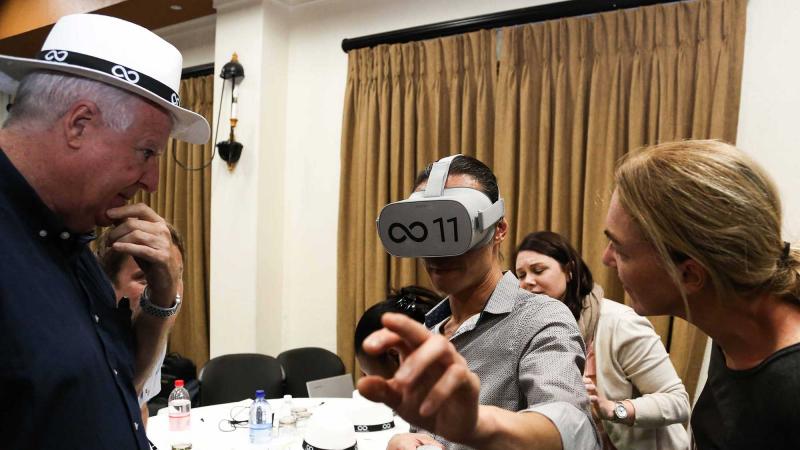 Booking Your Next Team Building Event
If your staff have never experienced VR before or if you want to encourage some excitement and anticipation for a team building day, this is the event to book!
While virtual reality is gradually becoming more consumer-friendly, some people are put off by high prices and the need for many VR systems to have an accompanying professional rig. Our VR team building event allows your staff to use some fantastic technological tools while gaining valuable skills and encouraging that all-important personal development.
If you are interested in booking a VR team building day or would like to know more about our other technology-orientated team building events, get in touch with our sales team via our contact us page.