Leadership is the act of guiding a group of people or an organisation. It is motivating and equipping people to reach their full potential in achieving an overarching goal.
"Good business leaders create a vision, articulate the vision, passionately own the vision, and relentlessly drive it to completion." - Jack Welch
Leaders see 'the big picture'. Vision assists a leader in focusing and maintaining attention on what is critical and essential to achieving the end results.
Leaders are creative and innovative in their thinking, seeing all sides and being able to come up with unique ideas. They do this by taking time out to think deeply. Shirking preconceptions and approach a problem with curiosity and a child-like inquisitiveness. They take time to develop a strategy identifying and breaking down structural silos. They are, however, not rigid in their thinking and remain agile and open to change if conditions differ. They value the opinion of key stakeholders and listen to their advice. Ultimately, however, they make choices objectively and impartially.

Once they have concluded on a strategy and a path to carry out their vision, a leader runs with it with confidence. Leaders have the courage to stand by and act on their decisions. They communicate the vision with clarity establishing its rationale and nurturing a sense of shared purpose. They set goals and ensure teams are clear on their priorities. When members of the group perceive their leader to be sure about their decisions and assertions, they are motivated to uphold them.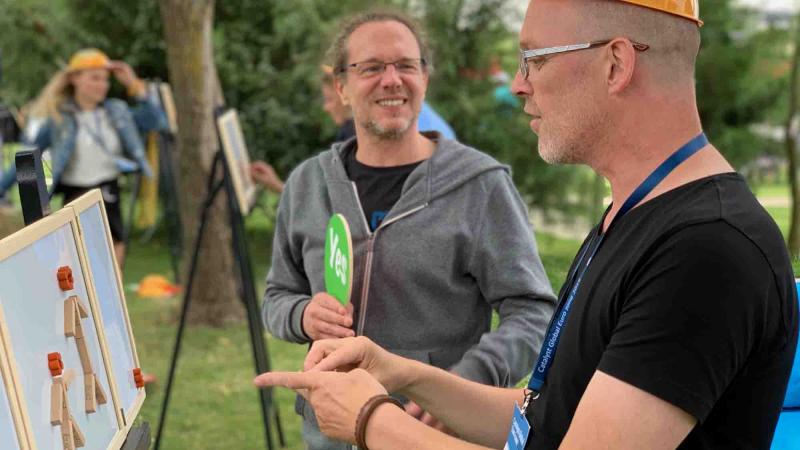 "The quality of a leader is reflected in the standards they set for themselves." - Ray Kroc
Great leaders know themselves. They take the time to connect with who they are and what they believe. They are passionate and driven. In times of crisis, leaders require a high level of emotional intelligence and must act at the moment based on instinct. Their social awareness and clear communication equip great leaders to manage and resolve conflict. Ultimately their resilience and positive attitude become an example for their team.
"The supreme quality of leadership is integrity." - Dwight D. Eisenhower

To inspire and influence others to do their best, leaders must have unquestionable integrity. A leader must be honest, seen to adhere to their core values. Leaders lead by example and are accountable for their actions.
Great leaders understand the value of knowing their team. They develop knowledge of each person in their group, understanding their strengths and weaknesses. They listen and develop skills to communicate effectively to each individual, guiding them to achieve their best. Their mindfulness to the present enables them to act with compassion, kindness and empathy.

Leaders create an environment of trust where people know what is expected of them, can play to their strengths and are recognised for their efforts. Through developing a safe and inclusive work environment, they can encourage intelligent risk-taking.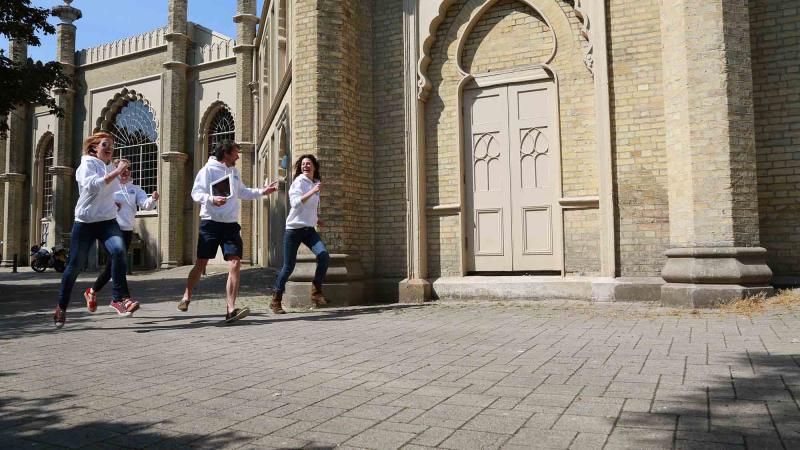 Team Building activities for leadership skills
Great leaders create opportunities to get to know their team outside a typical working environment. So too, leaders of remote teams, where possible, create opportunities to get face-to-face with their teams.
Team building activities are the ideal way for a leader to get to know their team. Try, Quickfire, which enables each team member to play to their strengths. Alternatively, fun, engaging problem-solving games like Beat the Box or virtual reality game, The Infinite Loop bring team dynamics to the fore enabling teams to norm, storm and ultimately perform!
For those looking to develop leadership skills in their people, gamification methodology is proven to enable participants to experience learning in less time and with lasting results. One such leadership team building activity is Peak Performance in which participants must learn to work as a cohesive team to guide an expedition to summit Mount Everest.

Explore our available team building activities here or get in touch with our friendly team who will be happy to help you arrange the perfect team building event for your staff.